Click the image for a guided tour of our cafeteria routine!
Our Final Assembly...Goodbye Mr. Randall
Mrs. Dubois and her Woodward and Finn Artists created this fabulous tribute to Mr. Randell!
Field Day photos!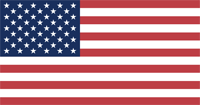 Grade 3 Memorial Day Performance
Grade 2 Orientation information
Music Around the World Performance
2017 Grade 2 Heritage Parade
Visit from meteorologist Cindy Fitzgibbon!
Hey Second Graders; Click to show your parents your Class Book Creator Movies about Visiting Places and Staying Safe! :)
Click HERE to see a video from our school Holiday Sing-a-long!
Mr. Randell takes a selfie during ACES (All Children Exercise Simultaneously) Day!